Autumn Colors, Country Fairs, Scenic Drives, & Pumpkin Regattas
Maine is a largely rural state with a wealth of natural beauty. In the fall, the leaves on over 50 native species of trees change color, and Maine hosts a range of events.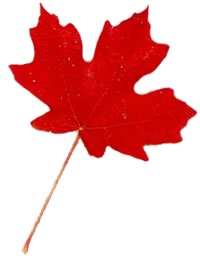 "Red and yellow and green and blue …." No, this is not the words of a song; the colors are just a few of the myriad of hues seen from Maine's Penobscot Narrows Observatory in the fall.
The observatory is built into the north tower of the bridge crossing the Penobscot River. An elevator takes visitors 437 feet, in less than a minute, to the top of the tower. Here, a glass-sided viewing platform offers amazing views of mountains, forests, lakes, and sea.
The view is just a small part of Maine's 17 million acres of forests that annually change shades each fall. Maine is home to over 50 species of trees, including birch, chestnut, maple, and oak. The young, and not so young, can get help in identifying the different trees at the Maine Foliage Kid's Page.
All over Maine, the seasonal foliage attracts visitors. From Wolfe's Neck Woods State Park, a short drive from the shopping Mecca of Freeport, to the Canadian border the state is awash with color from mid-September to late October.
Designated scenic drives allow visitors to enjoy the foliage and experience the unique style, and hospitality, of New England villages.
Recommended places to see the foliage at its best include Camden Hills State Park and Sebago Lake State Park. Camden Hills is on the coast, roughly 40 miles west of Augusta and Sebago Lake is a two and a half-hour drive from Boston, near Portland, at the southern end of the state.
Fall is also fairs and festivals season in Maine and harvest time ensures a wide selection of homegrown produce and freshly baked food is readily available. Livestock fairs, country shows, art festivals, pig scrambles, and the annual Eastport Pirate Festival are just a few of the events in Maine in the fall.
Apart from eating, there are other uses for traditional autumnal food in Maine. Locals hollow pumpkins weighing about 600 pounds and make boats from the cases. Plywood is added to help make the vessel, which is propelled by a small outboard motor, watertight. Every year, on Columbus Day, the town landing at Damariscotta is the venue for an annual Great Pumpkin Regatta, where rival "boat" owners test their vessels and skills against each other on a course down the Damariscotta River.
Beautiful scenery, stunning colors, and unusual events and festivals are just a few of the things on offer in Maine each fall.